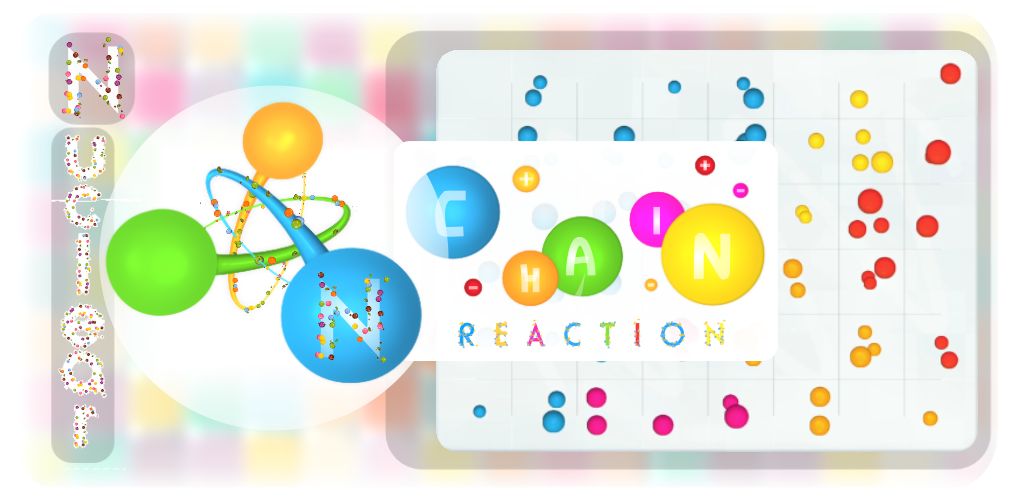 Chain Reaction : Nuclear
CHAIN REACTION : NUCLEAR
This is a simple, fun & casual game that you can play online or offline with your family and friends on an android device.
So basically players touch anywhere on a playing grid turn by turn to create atoms of their color and then explode them in order to start a nuclear chain reaction that lasts till the end, leaving all atoms on screen with the same color. The player who is able to convert all atoms into his/her color wins.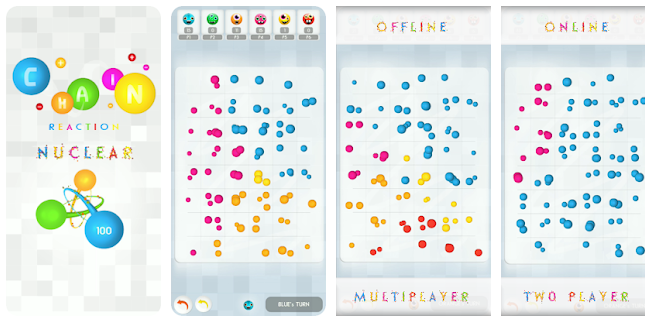 Here is how reaction works :
Atoms placed at corners needs just one TAP to explode, Atoms placed on Sides will require 2 more TAPS to explode while the middle placed atoms will require 3 more TAPS to explode. It may sound confusing so there are screenshots to explain it better for you.

You will find that its an enjoyable game that is surprising for the first few times, interesting after some times and strategic once you have understood the logic.

That's all there is to tell you about this game,
Hope you like it!
Thanks a lot for your time!
Install instructions
Play online strangers or offline with your friends, made for android.
Download
Download
NuclearV1-7-4 D18_07_19_android_signed.apk
5 MB
Also available on